Learn to Plan, Prep, Store, and Cook with Nutritionist Jillian Griffith
The best place to start your "Summer Cleaning" is in the Kitchen! Jillian Griffith, nutritionist with Giant Grocery, has created a list of summer tips, tricks, and recipes that will leave you feeling energized, healthy, and of course- full. Check out her tips to healthy meal planning, prepping, storage, and preparing below!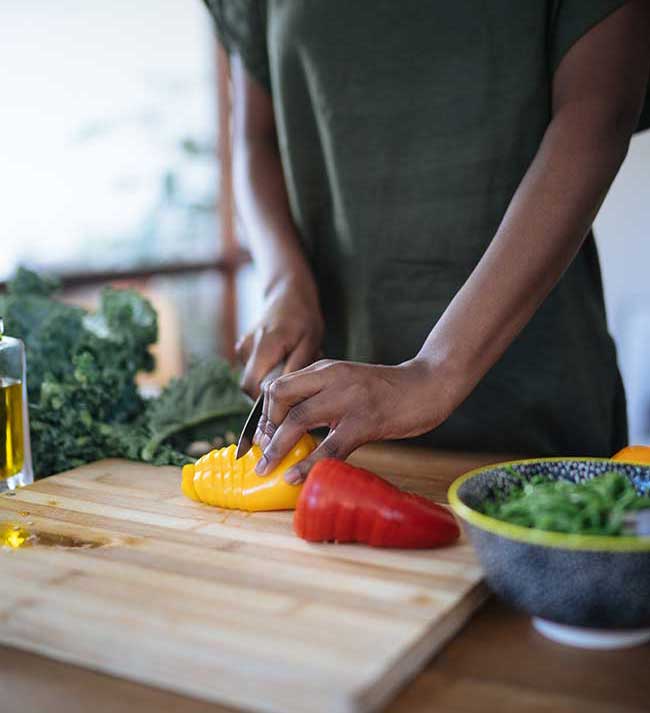 Deep clean your eating.
Add more whole, unprocessed foods like vegetables, fruits, whole grains and lean proteins to your diet. They're loaded with nutrients and are often lower in sugar and sodium compared to processed foods.
Summer is a great time of year to break out of your normal veggie rut and try something new.
When it comes to produce, the more you eat, the better. Eating a variety of colors will give you the biggest health boost because all the pigments supply different nutrients! Try asparagus, strawberries, cauliflower, and spinach – all in season this Summer.
Small changes help you achieve big goals.
Small swaps, like adding an extra serving of fruit and vegetables at mealtime or choosing nuts and seeds instead of chips and cookies when snacking can go a long way.
Shopping at home first saves you money.
No need to keep a big inventory in your pantry fridge and freezer! Create meals with what you already have to get inspired and save your dollars.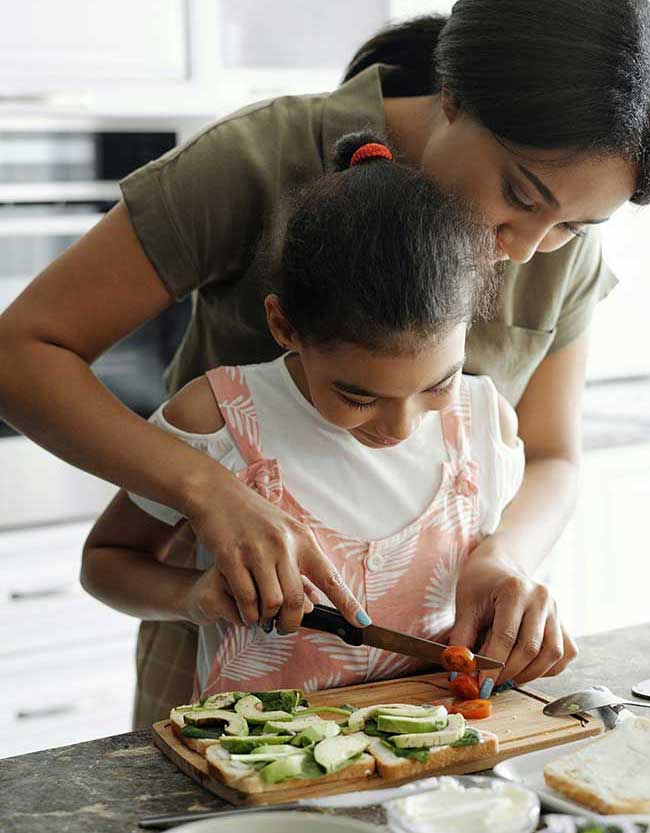 Make the healthy choice by stocking your refrigerator with better-for-you options and preparing them ahead of time.
Make sure those options are front and center so they'll be the first thing you reach for when you're hungry.
Fill eye-level shelves with fruits, veggies, and healthy snacks and use the crisper for bread, cheeses, and deli meats.
Pre-slicing your fruits and veggies or boiling your eggs ahead of time will make it easier come snack time.
Cutting back on food waste also cuts back on money waste! Store leftovers in single-serving clear containers so you can see what's in them – in sight, top of mind!
Store produce like you see it in the grocery store and set fridge temp just above 34°.
Keep the scraps! Instead of throwing away the ends of onions, carrots, and celery, toss them in a freezer bag along with mushroom stems, stray garlic cloves, and herb stems. When the bag is full, make a flavorful broth or stock from ingredients.
Now put your knowledge to the test with these healthy recipes that can all be created for $10 or less!
– Tomato and Chickpea Salad with Pita – Keep chickpeas in your pantry to add easy and affordable protein to dishes like this Mediterranean-inspired vegetarian recipe that is packed with flavor.
– Curried Chickpea Bowl – A budget-friendly vegetarian dinner that's good for both you and your wallet.
– Orange Sesame Chicken Rice Bowl – Skip the takeout and try this healthier version loaded with lean chicken, veggies, and whole grain rice.
– Sheet Pan Chicken Fajitas – This one-sheet recipe will make your next meal a breeze. You can even swap tofu for chicken to make it more plant-focused.
– Grilled Veggie Burgers – Keep pantry staples like brown rice and beans on hand to mix up these burgers when you're in a weeknight dinner crunch.
– Baked Lemon Pepper Chicken with Veggies – Let your oven and sheet pan do all the work for this hearty dinner that features chicken thighs with a side of sweet potatoes and green beans.
– Cajun Rice Stuffed Peppers – Make this spicy filling the night before and store it in your refrigerator to reduce prep time on busy weekdays
– Roasted Sweet Potato and Bulgur Bowl – Exploring new grains is a great way to get more fiber into your diet. This Middle Eastern grain has a mild, nutty flavor that pairs well with sweet potatoes.
– Spaghetti with Spring Herb Pesto – Try this herb powered recipe your next pasta night
– Mango Chicken Caribbean Salad – This no-cook salad features plantain chips for crunch and mangoes for sweetness, while rotisserie chicken means dinner can hit the table in a flash.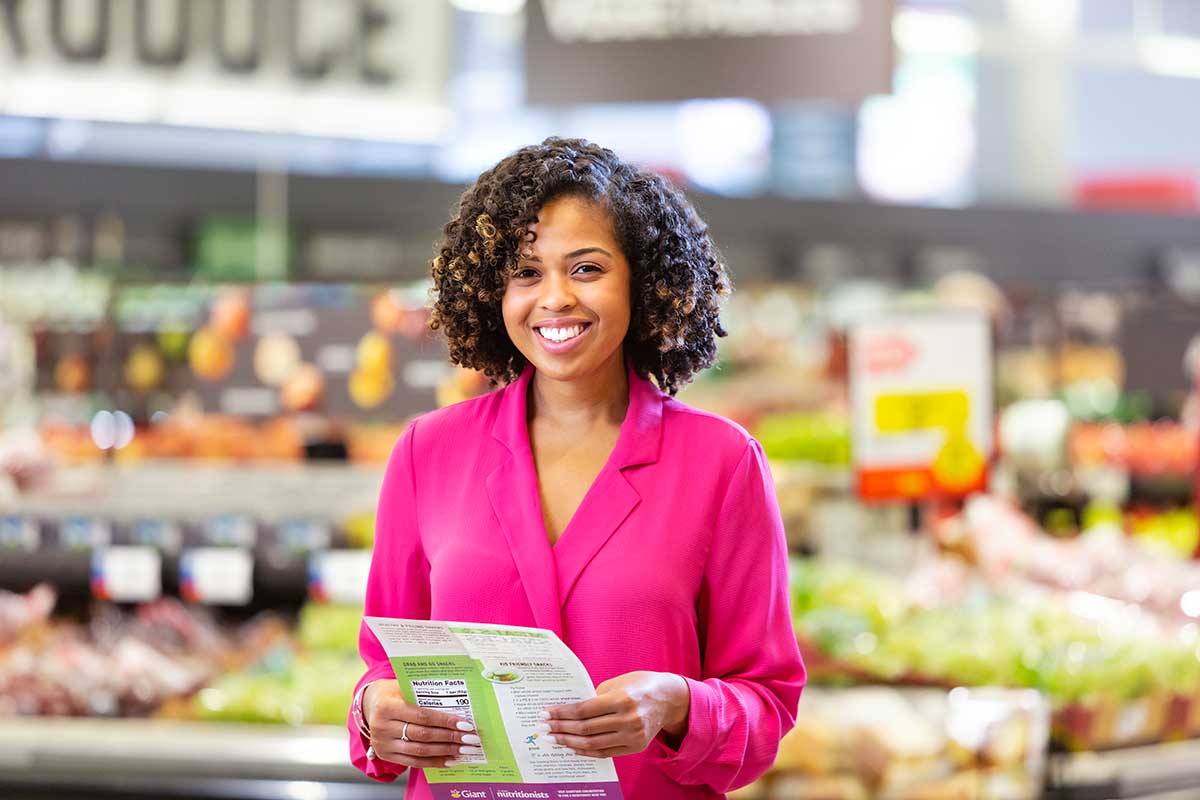 Jillian Griffith is one of 11 in-store nutritionists who works to improve the wellness of our communities by teaching customers how to fill their carts with nourishing food while also positively impacting the community's perception of Giant as a healthy retailer and community partner. She serves the Ward 8 community of Washington, DC, spreading the message of healthy eating through classes, store tours, community events, and individual counseling.